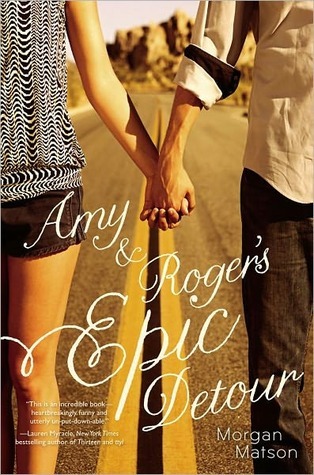 Amy Curry is not looking forward to her summer. Her mother decided to move across the country and now it's Amy's responsibility to get their car from California to Connecticut. The only problem is, since her father died in a car accident, she isn't ready to get behind the wheel. Enter Roger. An old family friend, he also has to make the cross-country trip - and has plenty of baggage of his own. The road home may be unfamiliar - especially with their friendship venturing into uncharted territory - but together, Amy and Roger will figure out how to map their way.
Review
So, i left a comment on a video about wanting to read more road trip books, and then i had this. It's fate isnt it. So.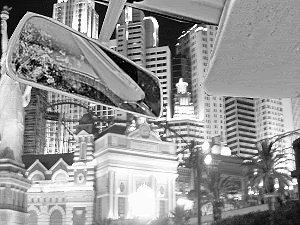 We meet Am
y who is less than impressed that she has to leave her home, where ever
ything had been normal, not great, not bad just normal and move to Connecticut
. The onl
y issue is that, since her dad died in an accident, Am
y doesnt drive, so her mum enlists the help of her friends son (roger) to drive the route. The carefull
y, prebooked route.
Am
y has been lonel
y, not that she realised not till she started on the journe
y with Roger. The pairs friendship grows as the
y decide to take a detour, Roger is seeking his ex to fix the relationship, and Am
y just isnt read
y to move to her new home
yet. As the
y set out on a new route the pair set about forging a friendship, and documenting the journe
y along the wa
y.
Roger is nice, and honest and just a good gu
y, sometimes good gu
ys can be idiots but he wanted to find his now ex, and find out what happened, because well like i said, hes a good gu
y and wanted to fix things. Along the wa
y things change. Not just the route. We follow the pair as the
y visit places that are just stop offs, and some that are more meanigful.
Its a cute read, told from Am
ys point of view we see her as she struggles with her dads death, the not wanting going to home, and the feeling of been free for once. Its a nice read, ive never wanted to travel, but this gave me a serious case of wanderlust, i want to see the world (mainl
y eat alot of food!) and as that featured heavil
y in this book it sucked me in. I could tell it was
y/a in its st
yle, it was quite
young, simple and eas
y to read which is exactl
y what i wanted.
Rating
3/5 Lad
y gre
y for me toda
y
Author Bio
Morgan Matson grew up in New York City and Greenwich, Connecticut. She attended Occidental College in Los Angeles but halfway though a theater degree, she started working in the children's department of Vroman's Bookstore and fell in love with YA literature.

Following college graduation (and the proud bearer of an incredibly useful theater/English degree) she moved back East to attend the New School, where she received her M.F.A in Writing for Children.
Amy & Roger's Epic Detour, inspired by Morgan's three cross-country road trips, was published in May 2010. It was named an ALA Top Ten Best Book, a PW "Flying Start" book, and was shortlisted for the Waterstone's Book Prize. It has since been published in five different languages and six different countries.

In the meantime, Morgan moved back to California, went back to school again and in 2011 received an M.F.A. in Screenwriting from the University of Southern California.

Her second book, Second Chance Summer, was published in May 2012 and draws largely on her experiences spending summers growing up in the Pocono Mountains of Pennsylvania.

Morgan currently lives in Los Angeles, though she loves to travel and does it whenever she can. She is currently writing another book, to be published in 2014
Bu
y Links
amazon
whsmith