It so does not feel like a friday, this week has been an odd/mismatched one and im all out of sync, but ah well - reading has felt like its taken a backseat this week as well but non the less..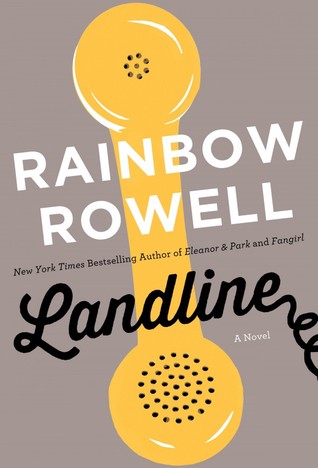 Georgie McCool knows her marriage is in trouble. That it's been in trouble for a long time. She still loves her husband, Neal, and Neal still loves her, deeply — but that almost seems besides the point now.

Maybe that was always besides the point.

Two days before they're supposed to visit Neal's family in Omaha for Christmas, Georgie tells Neal that she can't go. She's a TV writer, and something's come up on her show; she has to stay in Los Angeles. She knows that Neal will be upset with her — Neal is always a little upset with Georgie — but she doesn't expect to him to pack up the kids and go home without her.

When her husband and the kids leave for the airport, Georgie wonders if she's finally done it. If she's ruined everything.

That night, Georgie discovers a way to communicate with Neal in the past. It's not time travel, not exactly, but she feels like she's been given an opportunity to fix her marriage before it starts . . .

Is that what she's supposed to do?

Or would Georgie and Neal be better off if their marriage never happened?
'I'm looking for that perfect blend of flavours; the taste that used to be you. If I find it, I know you'll come back to me.'
It's been 18 months since my husband was murdered and I've decided to finish writing The Flavours of Love, the cookbook he started before he died. Everyone thinks I'm coping so well without him - they have no idea what I've been hiding or what I do away from prying eyes. But now that my 14-year-old daughter has confessed something so devastating it could destroy our family all over again, and my husband's killer has started to write to me claiming to be innocent, I know it's only a matter of time before the truth about me and what I've done is revealed to the world.

My name is Saffron Mackleroy and this is my story.