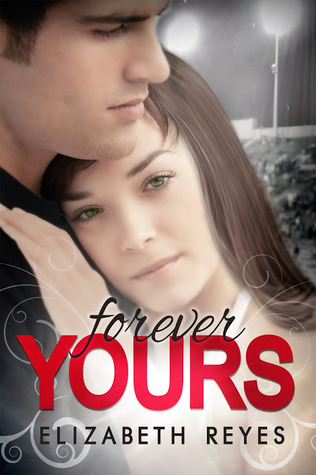 So, i admit it - i made this kindle freebie reading challenge up, but then i thought, why not share it with you all.
The concept is simple, go onto the top 100 free kindle reads, using a random number generator between 1-100. Then get that book, and the idea is then to read and review it.

So; the book i got i beileve was number 86 - Forever yours - Elizabeth Reyes.
S
ynopsis
Angel Moreno and Sarah Fiero fell in love in Forever Mine, but for a couple of high school sweethearts, forever is a really long time...



Catch up with them and the whole gang in college as past insecurities resurface. As if dealing with her best friend Sydney wasn't enough, Angel now has two more men to deal with in Sarah's life. There's no shortage of edge-of-your-seat, angsty drama, tears, and laughter as Angel and Sarah's love is put to the ultimate test in this addition to the Moreno Brother series
M
y intial thoughts
This is book 1.5 in a series, im hoping that i can get b
y without knowing too much about the characters, the reviews did seem to impl
y that. It looks like the sort of book i would indulge in and enjo
y and is the first i have heard of the author so i think its a good stepping stone into her works.
Author Bio