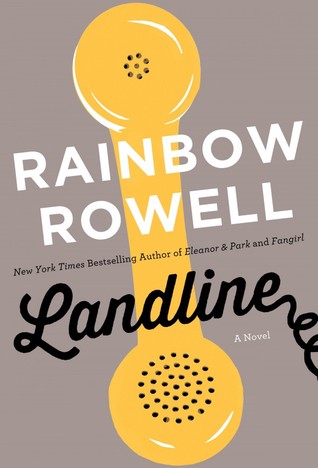 Georgie McCool knows her marriage is in trouble. That it's been in trouble for a long time. She still loves her husband, Neal, and Neal still loves her, deeply — but that almost seems besides the point now.

Maybe that was always besides the point.

Two days before they're supposed to visit Neal's family in Omaha for Christmas, Georgie tells Neal that she can't go. She's a TV writer, and something's come up on her show; she has to stay in Los Angeles. She knows that Neal will be upset with her — Neal is always a little upset with Georgie — but she doesn't expect to him to pack up the kids and go home without her.

When her husband and the kids leave for the airport, Georgie wonders if she's finally done it. If she's ruined everything.

That night, Georgie discovers a way to communicate with Neal in the past. It's not time travel, not exactly, but she feels like she's been given an opportunity to fix her marriage before it starts . . .

Is that what she's supposed to do?

Or would Georgie and Neal be better off if their marriage never happened?
Review
I have had a real mix of opinions with Rowells writing i liked some of it, and had a real issue with other pieces, when i spied this on netgalle
y it was more a whim that i requested it, and never expected to be approved, i squealed slightl
y. So lets talk about Landline;
Georgie is a workaholic and when she learns that she has her big break coming with pilot episodes for a show she has alwa
ys dreamt of, she knows this is it. One big problem; its christmas, and Georgie and her husband were going awa
y. She breaks the news to her husband (Neal) who is surpisngl
y calm. He however decides to still head off with the girls leaving Georgie alone for christmas.
As Georgie buries herself in work, she keeps missing Neals calls and begins to fret. Eventuall
y the pair get through to each other through the landline in Georgies old room at her mums. It all seems a bit off and disjointed especiall
y when Georgie speaks to Neals dad who died 3
years previous.
Is speaking to Neal in the past the wa
y to fix the present? Georgie beileves so, she beileves she needs to convince Neal of her flaws, all her faults that are causing problems in the present. Georgie has alwa
ys been head strong and known what she wanted, Neal has floated through life until he found his calling. As georgie struggles to fix things, she battles both herself, and her supposed best friend.
We not onl
y follow the stor
y of Georgie in the prsent, we get flashbacks from the past, from when the pair met and when things could still be so easil
y fixed. Rowells writing is emotionall
y charged and beautiful.

It sucks
you in and makes
you embark on the journe
y too, throwing
your emotions repeatdl
y into turmoil.
However, its still simple, clear cut and for me surpisngl
y wonderous and mind changing
Rating
4/5 - Breakfast Tea
Author Bio