Welcome back to afternoonbookery, today im talking about recent approvals on netgalley, i dont often browse on there, but i was after something new, so headed on and here are what i was approved for recently.
'Okay, I'll write my introduction. 'Name: Stella Sweeney. Height: average. Recent life events: dramatic.'
Stella Sweeney is an ordinary woman living an ordinary life with her husband Ryan and their two teenage kids in Dublin. She works with - or really for - her terrifyingly ambitious sister Karen in their beauty salon. Nothing to get excited about here. Nothing to make her particularly unhappy. Or happy...
No-one would be interested in stealing her life. But then
things
started to
happen
... One day, Stella, attempting a good deed, causes a little car accident and faces down a bad tempered, handsome stranger. She hardly gives it much of a thought. But karma is hovering, and is about to take over, swoop in and change Stella's life for ever. For better or worse.
Suddenly Stella has a life. A thrilling glamorous one. A life that other people might start to covet...
The highly anticipated sequel to the
New York Times
bestselling novel
The Rosie Project
, starring the same extraordinary couple now living in New York and unexpectedly expecting their first child. Get ready to fall in love all over again.
Don Tillman and Rosie Jarman are back. The Wife Project is complete, and Don and Rosie are happily married and living in New York. But they're about to face a new challenge because— surprise!—Rosie is pregnant.
Don sets about learning the protocols of becoming a father, but his unusual research style gets him into trouble with the law. Fortunately his best friend Gene is on hand to offer advice: he's left Claudia and moved in with Don and Rosie.
As Don tries to schedule time for pregnancy research, getting Gene and Claudia to reconcile, servicing the industrial refrigeration unit that occupies half his apartment, helping Dave the Baseball Fan save his business, and staying on the right side of Lydia the social worker, he almost misses the biggest problem of all: he might lose Rosie when she needs him the most.
Graeme Simsion first introduced these unforgettable characters in
The Rosie Project
, which NPR called "sparkling entertainment along the lines of
Where'd You Go Bernadette
and
When Harry Met Sally
."
The San Francisco Chronicle
said, "sometimes you just need a smart love story that will make anyone, man or woman, laugh out loud." If you were swept away by the book that's captivated a million readers worldwide, you will love
The Rosie Effect
.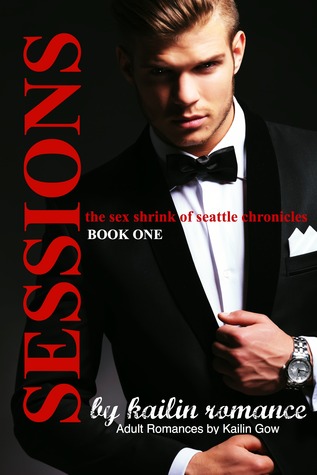 I'm Mark Sessions, Dr. of Psychology, Sex Therapist and Former Mr. Body, also an entrepreneur who made millions from owning a health supplement company. I have a practice in Seattle where I am a therapist. They call me the Sex Shrink of Seattle. Women call me Sex on Legs. I'm an expert on sex because I get plenty of it, and I know a whole lot about it. I'm also on TV as an expert on sex therapy when the whole Fifty Shades thing became big so now my business is exploding with women wanting to learn how to break free of being prudes. Problem is, I'm in a rut myself. It's not exciting for me anymore, until SHE walked through my door and propped herself down on my sofa. Who knew SHE would be taking lessons from me, but she is, and now she may be the one teaching me a thing or two.
For a mature audience.