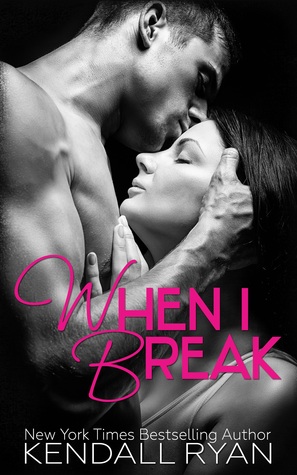 What happens when a sex addict falls for a virgin?

**Warning**
This book is intended for a mature reading audience and contains adult language and themes. Contains a stubborn alpha male with addiction issues and loads of sexual tension between two damaged characters. Read at your own risk.

Knox Bauer's life has unraveled to the point of no return. Fighting to fill the emptiness inside himself, he seeks solace in unfamiliar beds with unfamiliar women. As guardian to his three younger brothers, he can't seem to do a thing right. But this can't go on...they look up to him in every way and all he's done lately is prove how messed up he really is. Needing a change, he attends a local Sex Addicts Anonymous meeting, where he finds himself tempted by the alluring instructor, McKenna.

Twenty-one year old McKenna is trying to make amends. After losing her parents in a horrific accident, she knows if she can just be good enough, maybe she can forgive herself for what happened. With her newly acquired degree in counseling, she begins leading a sex addicts group where she meets the troubled Knox and her life takes on complications she never bargained for. She doesn't have time for a bad boy who only wants to take her to bed, even if her body disagrees. The fixer in her wants to help, but trusting Knox's true motivations might take more courage than she has.

When I Break is book 1 in a new series by New York Times & USA Today bestselling author Kendall Ryan. When I Surrender, book 2, will be available April 7, 2014. Please note this is not a standalone, as the story continues in book 2
♥ Review ♥
Its been a while since i read a book like this, and by god did i devour it, i read the whole trilogy in one afternoon, thats crazy reading skills right there. I loved this and beyond, i was smitten from the moment Knox walked in the room.
We meet Mckenna and Knox, Knox is a sex addict and Mcknenna is his councillor and also a virgin, the pair meet and bam insta connection, as the reader you can almost feel it in the air , and well its a new experience for Mckenna. As the pairs feelings start to develop, we start to question Knox, does he want Mckenna for her, or for the fact he shouldnt have her? He is a sex addict after all..
This was a slow burner book where the tension between the characters built and built until i nearly felt like i was gonna boil over, it was wonderfully written. We learn more about Knox than i expected, he is a family man at heart with all the right intentions but sometimes he is a little misguided.
McKenna is missing her family, after a tragic accident she no longer has a family life like Knox, and takes to immersing herself in their life, but is it because of Knox, or the fact she misses her family? There are alot of questions i asked as i devoured this book, and it was nice to have a book where the intentions where not always clear, but allowed to develop slowly and honestly throughout the narrative itself.
♥ Rating ♥
5/5
♥ Author Links ♥
twitter username
About this author