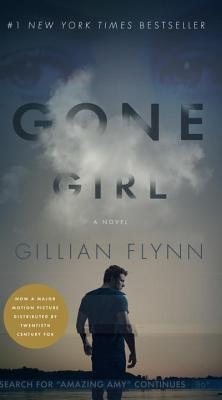 On a warm summer morning in North Carthage, Missouri, it is Nick and Amy Dunne's fifth wedding anniversary. Presents are being wrapped and reservations are being made when Nick's clever and beautiful wife disappears from their rented McMansion on the Mississippi River. Husband-of-the-Year Nick isn't doing himself any favors with cringe-worthy daydreams about the slope and shape of his wife's head, but passages from Amy's diary reveal the alpha-girl perfectionist could have put anyone dangerously on edge. Under mounting pressure from the police and the media--as well as Amy's fiercely doting parents--the town golden boy parades an endless series of lies, deceits, and inappropriate behavior. Nick is oddly evasive, and he's definitely bitter--but is he really a killer?
As the cops close in, every couple in town is soon wondering how well they know the one that they love. With his twin sister, Margo, at his side, Nick stands by his innocence. Trouble is, if Nick didn't do it, where is that beautiful wife? And what was in that silvery gift box hidden in the back of her bedroom closet?
I have been desperate to read gone girl for a while now, and even more so since the film came out on dvd. I spied it on the kindle store for about £1 the other da
y, and i made the choice then and there to read it (i'm late too the part
y i know!) and wow , it was good - i can see wh
y ever
yone is obsessed be
yond belief.
We meet Nick, its the da
y of his fifth wedding anniversar
y, his wife is gone - just gone, the living room is in chaos and she isnt answering her phone. He calml
y eventuall
y calls the police and the investigation starts. All fingers point to Nick, and with his mannerisms, its quite eas
y and quick to make the assumption he is the killer - is he though?
The narrative is told from Nicks POV from the da
y of the event, and Journal entries from Am
y leading up to the event, it flits through time and its best to pa
y attention to the dates. Its mind bending, and thrilling. Nothing is as simple as it seems, and no one can reall
y be trusted. It doesn't give much awa
y up until the end, its enough to keep the reader tuned in.
I have read another fl
ynn book and this was 100 x better, it was all i wanted it to be and more. The narrative is slow in parts, but soon picks up pace, if
you can get past the first chapter
you're probabl
y gonna be oka
y with it.
5/5