I am really bad for adding books to my tbr, so i have been making an effort if something takes my fancy to add it to goodreads in an attempt to maybe read some. I thought i would take the time to share what i have recently added to my tbr.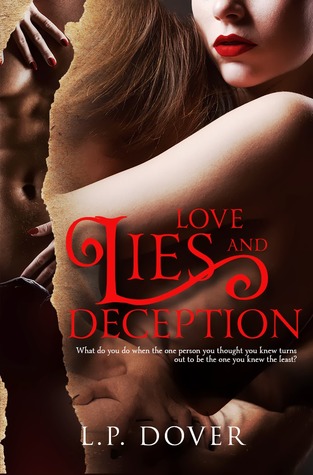 What do you do when the one person you thought you knew turns out to be the one you knew the least?

Twenty-three year old Marissa Chase, and soon to be college graduate, has everything going for her: wonderful friends, a lucrative degree, and a chance to explore the world. What made it even better – or so she thought – was when her path crossed with the alluring Alec Holden. Unable to stay away from him, Marissa experiences a love like no other, and falls into his world of passion and intrigue. However, things begin to shift when this path takes a deadly turn.

Her trust is put to the test when hidden dangers unfold before her, revealing secrets that have been buried for years. Secrets that were meant to stay hidden. Murder, lies, and betrayal … will Marissa figure it all out in time and escape with her life intact, or will she be too late and fall into the trap of deception?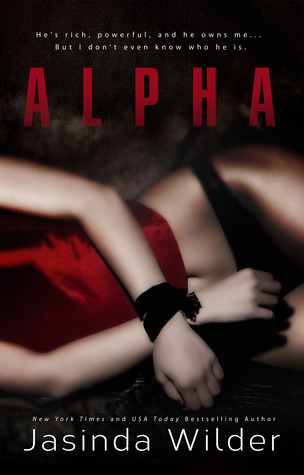 The first time it happened, it seemed like an impossible miracle. Bills were piling up, adding up to more money than I could ever make. Mom's hospital bills. My baby brother's tuition. My tuition. Rent. Electricity. All of it on my shoulders. And I had just lost my job. There was no hope, no money in my account, no work to be found. And then, just when I thought all hope was lost, I found an envelope in the mail. No return address. My name on the front, my address. Inside was a check, made out to me, in the amount of ten thousand dollars. Enough to pay the bills and leave me some left over to live on until I found a job. Enough to let me focus on classes. There was no name on the check, just "VRI Inc.," and a post office box address for somewhere in the city. No hint of identity or reason for the check or anything. No mention of repayment, interest, nothing…except a single word, on the notes line: "You." Just those three letters.

If you receive a mysterious check, for enough money to erase all your worries, would you cash it?

I did.

The next month, I received another check, again from VRI Incorporated. It too contained a single word: "belong."

A third check, the next month. This time, two words. Four letters. "To me."

The checks kept coming. The notes stopped. Ten thousand dollars, every month. A girl gets used to that, real quick. It let me pay the bills without going into debt. Let me keep my baby brother in school and Mom's hospice care paid for. How do you turn down what seems like free money, when you're desperate? You don't. I didn't.

And then, after a year, there was a knock on my door. A sleek black limousine sat on the curb in front of my house. A driver stood in front of me, and he spoke six words: "It's time to pay your debt."

Would you have gotten in?

I did.

It turns out $120,000 doesn't come free
What do you do when your family's dream becomes a nightmare? Combining the skill of Jodi Picoult with the warmth of Anita Shreve, Charity Norman explores - with heart-thumping tension - a fresh start which goes very badly wrong.


In the quiet of a New Zealand winter's night, a rescue helicopter is sent to airlift a five-year-old boy with severe internal injuries. He's fallen from the upstairs veranda of an isolated farmhouse, and his condition is critical. At first, Finn's fall looks like a horrible accident; after all, he's prone to sleepwalking. Only his frantic mother, Martha McNamara, knows how it happened. And she isn't telling. Not yet. Maybe not ever.

Tragedy isn't what the McNamara family expected when they moved to New Zealand. For Martha, it was an escape. For her artist husband Kit, it was a dream. For their small twin boys, it was an adventure. For sixteen-year-old Sacha, it was the start of a nightmare.

They end up on the isolated east coast of the North Island, seemingly in the middle of a New Zealand tourism campaign. But their peaceful idyll is soon shattered as the choices Sacha makes lead the family down a path which threatens to destroy them all.

Martha finds herself facing a series of impossible decisions, each with devastating consequences for her family.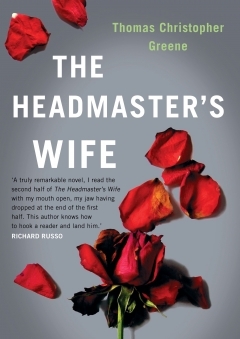 Arthur Winthrop is a middle-aged headmaster at an elite prep school in Vermont. When he is arrested for an act that is incredibly out of character, the strait-laced, married headmaster confesses to a much more serious crime.

Arthur reveals that he has had a passionate affair with a scholarship student called Betsy Pappas. But Betsy is a fickle and precocious teenager. When she switches her attentions to a classmate, Arthur's passion for Betsy turns, by degrees, into something far darker. Now Arthur must tell the truth about what happened to Betsy. But can Arthur's version of events be trusted - or is the reality much more complex and unnerving?

The Headmaster's Wife is a dark, sinuous and compelling novel about marriage and obsessive love.