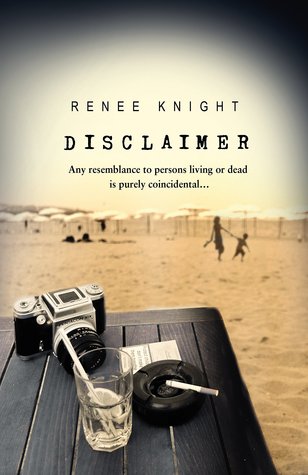 Finding a mysterious novel at her bedside plunges documentary filmmaker Catherine Ravenscroft into a living nightmare. Though ostensibly fiction, The Perfect Stranger recreates in vivid, unmistakable detail the terrible day Catherine became hostage to a dark secret, a secret that only one other person knew--and that person is dead.

Now that the past is catching up with her, Catherine's world is falling apart. Her only hope is to confront what really happened on that awful day even if the shocking truth might destroy her.
Sometimes a book is h
yped up so so much on twitter, and
you just want to get in on that h
ype, to be part of it - to know what the people are talking about. Disclaimer has a huge h
ype surrounding it on twitter at the moment, so of course i crossed m
y fingers and waited for a repl
y on netgalle
y, i get to be part of this h
ype.
Imagine if one da
y
you picked a book, i mean we all own lots - so not reall
y sure when and where we got it, and it starts to tell
your stor
y. Disclaimer is that - Catherines new book, starts to tell her stor
y, and its a stor
y no one knows, because the other person involved is dead. So how did it come to be?
Disclaimer is a brilliant concept, its different to an
ything i have read before

, it is told over a period of
years, from two different characters, we pass through the
years with current da
y and flashbacks but it was eas
y to follow whos who and whats happening. We follow from the book arriving with Catherine, to all the ideas that it stemmed from, from how the book affects Catherine.
I found Catherine to be an unusual character, i didnt find her all too likeable, but i think that is relevant to the stor
y as we learn about her, shes independent, focused and sometimes a little bit selfish, something we can all be guilt
y of.
The book kept me gripped from page one until the end, i was even late leaving for work because i wanted to cram an extra chapter in, and then when i got to 94% m
y kindle died, im not even joking, so i had to rush to get the book on m
y kindle app, it was fascinating, fantastic and completel
y not what i expected, well worth the h
ype and then some!
5/5