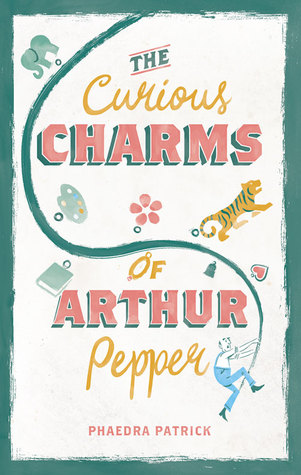 er death, he finally musters the courage to go through her possessions, and happens upon a charm bracelet that he has never seen before. What follows is a surprising adventure that takes Arthur from London to Paris and India in an epic quest to find out the truth about his wife's secret life before they met, a journey that leads him to find healing, self-discovery, and love in the most unexpected of places.
Do you ever read a book and think this is what I wanted so and so to be, well this was what I wanted from the 100 year old man who climbed out the window. We meet Arthur, a grieving husband who is nearing the first anniversary of his wifes passing, and has decided maybe by clearing her belongings will gain a sense of closure. Arthur did not expect to find a golden charm bracelet, something so unlike his wife, and even more hidden away from him.
What Arthur decides to do next shocks not only his friends, but himself - he decides to seek answers. What do these charms mean? Why are they hidden away. We follow Arthur on adventure across the globe and even coming face to face with tigers as he seeks the answers he longs for.
The Curious Charms Of Arthur Pepper is not only a wonderfully funny read, but heart melting too. Arthur is a wonderful character, just the right amount of set in his ways, and the right amount of wanting answers. The characters we meet on the journey are colourful and eclectic, which makes for a wonderful read. This book is packed with adventure, romance and laugh out loud situations but most of all its packed with real heart warming family love.
It was everything I wanted it to be and more - it melted my heart, it made me cry and created a soft spot in my heart for Arthur. If you want something that's light enough for a holiday read but deep enough that leaves you thinking about it long after you have finished then please please pick this up.
5/5