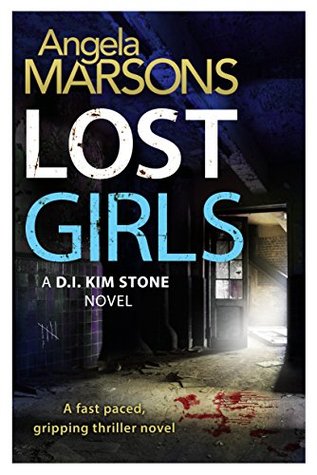 Two girls go missing. Only one will return.
The couple that offers the highest amount will see their daughter again. The losing couple will not. Make no mistake. One child will die.

When nine-year-old best friends Charlie and Amy disappear, two families are plunged into a living nightmare. A text message confirms the unthinkable; that the girls are the victims of a terrifying kidnapping.

And when a second text message pits the two families against each other for the life of their children, the clock starts ticking for D.I. Kim Stone and the squad.

Seemingly outwitted at every turn, as they uncover a trail of bodies, Stone realises that these ruthless killers might be the most deadly she has ever faced. And that their chances of bringing the girls home alive, are getting smaller by the hour…

Untangling a dark web of secrets from the families' past might hold the key to solving this case. But can Kim stay alive long enough to do so? Or will someone's child pay the ultimate price?

The latest utterly addictive thriller from the No.1 bestseller Angela Marsons.
Ive onl
y just started to love thrillers and when i spied this one it sounded so different to an
ything i have read before, and if i liked it - i knew there was more with D I Kim Stone. Its not ver
y often D I Kim Stone gets requested to run a case, a field that she hasnt got the experience in, but when two little girls are abducted and Kim is requested to run the case, there is not much choice - the onl
y option is to bring these girls home, this is hard - especiall
y when the parents are best friends and esentiall
y are then pit against each other.
Lost girls is a gripping thriller that grabs the reader and takes right into the middle of a criminial investigation with a unique element that keeps the reader sucked in, and real
l
y unsure who to root for it reall
y is a 5* read. Its different to an
ything i have read, its dark and dangerous and full of the unexpected.
I would reall
y recommend this read, even for a novice thriller reader like me - it still ticked all the boxes and more.