It's that time of the year where we look at the books that stood out this year, ive read so many good books that it really was hard to narrow it down, its basically a mix of thriller and romance, these are the ones that im still thinking about now, that still stand out after the time i finished them.
In no particular order;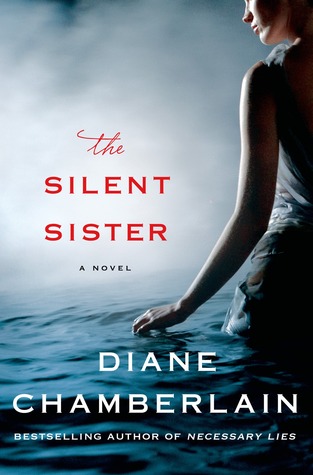 1. The Silent Sister In The Silent Sister, Riley MacPherson has spent her entire life believing that her older sister Lisa committed suicide as a teenager. Now, over twenty years later, her father has passed away and she's in New Bern, North Carolina cleaning out his house when she finds evidence to the contrary. Lisa is alive. Alive and living under a new identity. But why exactly was she on the run all those years ago, and what secrets are being kept now? As Riley works to uncover the truth, her discoveries will put into question everything she thought she knew about her family. Riley must decide what the past means for her present, and what she will do with her newfound reality, in this engrossing mystery from international bestselling author Diane Chamberlain.

Diane Chamberlain is one of m

y all time favourite authors - this was one of those books that you cannot stop reading, that you carry with you in hope you get a spare five minutes to read it. It grips you so deeply and leaves you complete clueless until the end, i had a inkling of what was happening, but nothing near the outcome.

2.Promises under the peach tree
Nina Spencer swore she was done with Heartache, Tennessee, when she left the town—and her sexy ex, Mack—in her rearview mirror. But when her bakery business is rocked by scandal, she needs a place to regroup. What she doesn't need is Mack Finley reminding her of peach-flavored kisses and the hold he still has on her.

Mack never forgot Nina—not that he didn't try. Yet between caring for his family and organizing the annual Harvest Fest, he's overwhelmed and he needs Nina's help. They can work together without getting swept up in memories and the rush of brand-new passion…right?
This was sugar sweet, Joanne creates towns that
you want to visit and live in, her descriptions have you salivating (at not just the food ;) ) It was a book full of escapisms, and romance. It was beautiful.
3. Disclaimer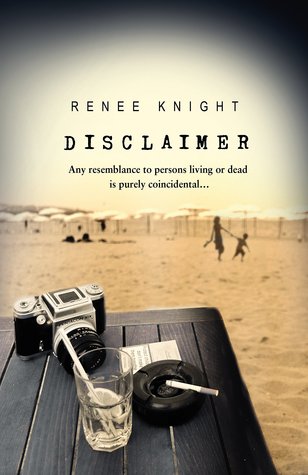 Finding a mysterious novel at her bedside plunges documentary filmmaker Catherine Ravenscroft into a living nightmare. Though ostensibly fiction, The Perfect Stranger recreates in vivid, unmistakable detail the terrible day Catherine became hostage to a dark secret, a secret that only one other person knew--and that person is dead.

Now that the past is catching up with her, Catherine's world is falling apart. Her only hope is to confront what really happened on that awful day even if the shocking truth might destroy her
This book was one i read pre release, and i re
mber telling an
yone that would listen - you need to read this book, buy it, read it - its better than girl on the train, and i still think that, it was something different to anything i had read at this point.
Jackson Steele and Sylvia Brooks are back in the powerful finale of a provocative, sizzling-hot new erotic trilogy set in the world of J. Kenner's beloved Stark novels: Release Me, Claim Me, and Complete Me.

He's the only man I've ever loved, and the one man I can't bear to lose.

Jackson Steele is my light in this world. Charismatic, bold, and always in control, he knows what he wants and how to get it—and absolutely nothing stands in his way. His hold on me is magnetic, his claim on me complete, his kiss my ultimate escape.

We both harbor dark secrets that could tear our lives apart. Though we've tried to bury our pasts, there are certain people who won't let us forget. But the closer danger comes, the brighter the fire between us burns—our ecstasy consuming and soothing us both.

There's no telling what lies ahead, but I know that Jackson never gives in without a fight. I'd do anything he wants to keep him safe, give him anything he needs. And now that we're in deep, nothing can make me run.
This was a series that i swooned over, and book three was no less than perfect, whilst i adored them all this one stands out in the series for me, and well Jackson Steele, n
eed i sa
y more?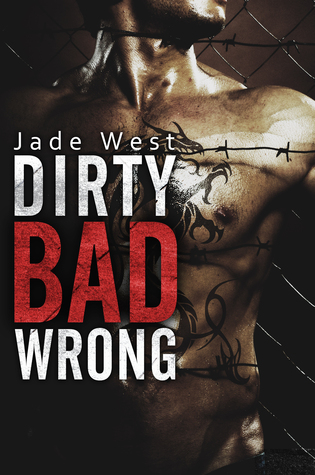 they call him Masque.
I call him God.
The man I want to consume me, own me, break me and corrupt me.
Yet I've never seen his face.
His body ripples like an adonis, sculpted in steel and dripping in sin. His flesh is inked with the mark of the chimera - one body, two very different halves.
He plays hard.
He plays rough.
He has no limits.
He's so fucking dirty bad wrong.
But I love him for it.

***

Lydia Marsh is always the strong one. The girl who never breaks, and sure as hell never cries. She's got it all - the perfect little life in cosy suburbia, with her perfectly nice boyfriend, and their perfectly sufficient sex life. She's even got her perfect little career plan all wrapped up at Trial Run Software Group.

But when it all falls apart, and Lydia's pretty, green eyes are fixed on a brutally sexual stranger - the man they call Masque - she comes to suspect that being strong isn't all it's cracked up to be.

For now Lydia wants something she's never wanted before...

And she wants Masque to give it to her.
Oh this was good, i stumbled upon it, it was not a book i had heard of
ma
y have read it all in one go. Dirt
y bad wrong was oh exactl
y what i love about romance and erotica, one of the top reads of all im sure for me.

Le Vie En Rose

Bookshop owner Sarah Smith has been offered the opportunity to exchange bookshops with her new Parisian friend for 6 months! And saying yes is a no-brainer – after all, what kind of a romantic would turn down a trip to Paris? Even if it does mean leaving the irresistible Ridge Warner behind, Sarah's sure she's in for the holiday of a lifetime – complete with all the books she can read!

Picturing days wandering around Shakespeare & Co, munching on croissants, sipping café au laits and people-watching on the Champs-Elysees Sarah boards the plane. But will her dream of a Parisian Happily-Ever-After come true? Or will Sarah realise that the dream isn't quite as rosy in reality…
I love love love bookshop books, and this one - set in paris? fantastic! The description was perfect when i was wrapped in the duvet with a large mug of tea, it was full of drama, and had a wonderful narrative that wasnt too heavy, and left me with a craving for crossiants.
7. The Parisian Christmas Bake Off
Welcome to the most celebrated patisserie competition in Paris – ready, steady, bake!
Watching snowflakes settle on the Eiffel Tower, Rachel Smithson's cosy English village feels very far way – as, thankfully, does her commitment-phobic ex, probably already kissing someone else under the mistletoe. But Rachel hasn't come to Paris to mope she's come to bake. Hard.

Because the search for Paris's next patisserie apprentice is about to begin! And super-chef judge Henri Salernes is an infamously tough cookie. But Rachel isn't about to let her confidence (or pastry) crumble. She's got one week, mounds of melt-in-the-mouth macaroons and towers of perfect profiteroles to prove that she really is a star baker.

As well as clouds of flour, and wafts of chocolate and cinnamon, there's definitely a touch of Christmas magic in the air… Rachel hasn't come to Paris looking for a fairy-tale romance, but the city of love might gift-wrap her one anyway…

Not even a dusting of icing sugar could make The Parisian Christmas Bake-Off a more perfect Christmas treat!
I have mentioned before, i love baking books, and another one set in paris? ticked all the boxes for me this
year, i wanted coffee and cakes, i wanted to trudge in the snow, oh i just love books like this.
8. The Girl With No Past
A gripping psychological thriller for fans of Gone Girl and The Girl on the Train.

Leah Mills lives a life of a fugitive – kept on the run by one terrible day from her past. It is a lonely life, without a social life or friends until – longing for a connection – she meets Julian. For the first time she dares to believe she can live a normal life.

Then, on the fourteenth anniversary of that day, she receives a card. Someone knows the truth about what happened. Someone who won't stop until they've destroyed the life Leah has created.

But is Leah all she seems? Or does she deserve everything she gets?

Everyone has secrets. But some are deadly.
I adored this, it was one of the top 3 - its got to be, it was gripping, and certainl
y better than both gone girl and girl on the train, and wow - i shared it all over the place, to an
yone that would listen and even now, i still think people should read this!
**Get ready for the next 'must-have' on your reading list. GONE GIRL meets THE GIRL ON THE TRAIN in this stunning, unsettling psychological thriller.**
A baby goes missing. But does her mother want her back?
When Estelle's baby daughter is taken from her cot, she doesn't report her missing. Days later, Estelle is found in a wrecked car, with a wound to her head and no memory.
Estelle knows she holds the key to what happened that night – but what she doesn't know is whether she was responsible…
Another book that is compared to gone girl and girl on the train, and stands miles apart, it was different, and had such a h
ype when it was released and this outshone them both, it was gripping, complicated and thrilling.
So there we have it, m
y top books of 2015