How is it even time to write a wrap up again? Another month down, they are literally flying by. This month i read 5 books, i have read 17 so far this year and i am 5 books ahead on my goodreads schedule. 4 of these were review books gifted from netgalley or blog tours and one was a self purchase. So; here is what i read.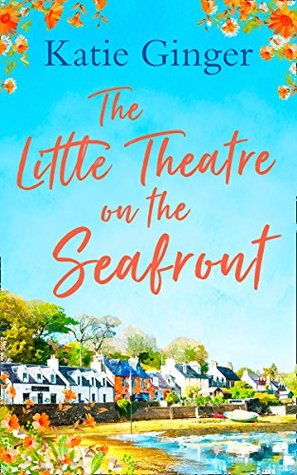 1.
The Little Theatre On The Seafront
review here
Two of my fave things in a book, a seafront and a theatre. So this was obviously going to tick all the boxes wasnt it. It was sweet, funny and full of quirky characters.
**netgalley review**
2.
The Truth About Love And Dogs
review here
This was a book ready for release day that was this month so was gifted to me. This was a lovely sweet read about the benefits of true friendship, and real heartbreaking love with a bunch of the funniest doggos i have ever come across in a book.
3.
Mr One Night Stand
review here
This again was a gifted book for a blog tour i took part in this month and boy oh boy it was sizzling, it had a strong ass leading lady and some very sizzling scenes. I cannot wait to read more from Rachael which i plan on doing this month!
4. The Cactus
review here
This was a sweet coming of age story for the older generation. This was a netgalley review book that had sat for an awful while and then i saw alot of hype about it and decided it was time to give it a shot. I felt it was brilliantly understated and kept me interested to the very end.
5. I Am Watching You
review here
This was my only self purchase read this month and it was by far the best read of the month. It was creepy and gripping and i literally had no clue who did what and why. It came reccomended by my mum and it was so worth the whole 99p i spent on it! If you pick up one thriller today i would suggest this one!
So, thats my wrap up for the month, ive included full links for reviews if you wanted to know more about each book.
x